Discover the innovative Solutions of TeamLinx42
Simplify your workflows with TeamLinx42. Our structured categories and sections facilitate the organized and accessible display of documents and information. Experience the advantages of efficient teamwork today.
You can store every entity you want as a category, e.g. organizational units, locations, company functions – it is all up to you.
Category-Owners are able to add cards to categorys.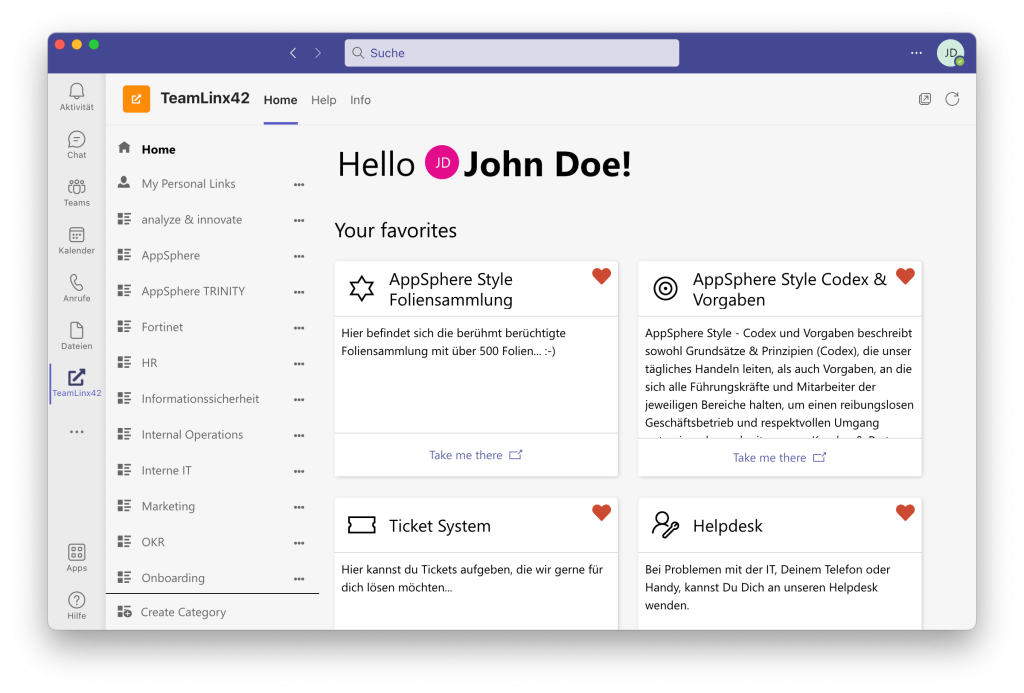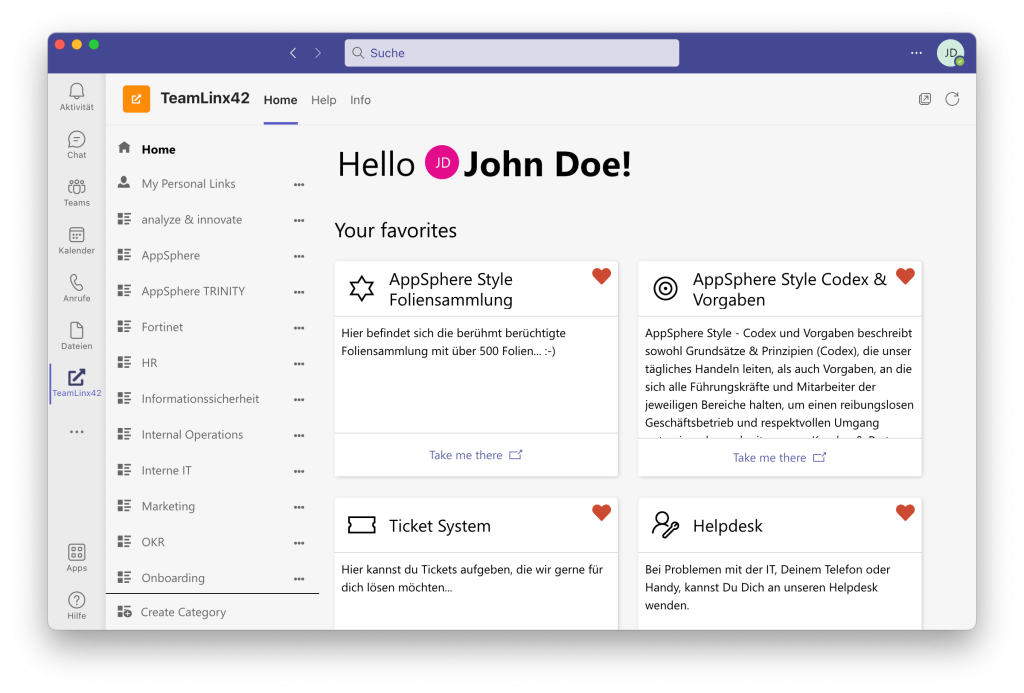 Topic blocks within a category/department/team (depending on what you create a category for).
Read about our latest Blog Posts