You can store every entity you want as a category, e.g. organizational units, locations, company functions – it is all up to you.
Category – Owners are able to add cards to categorys.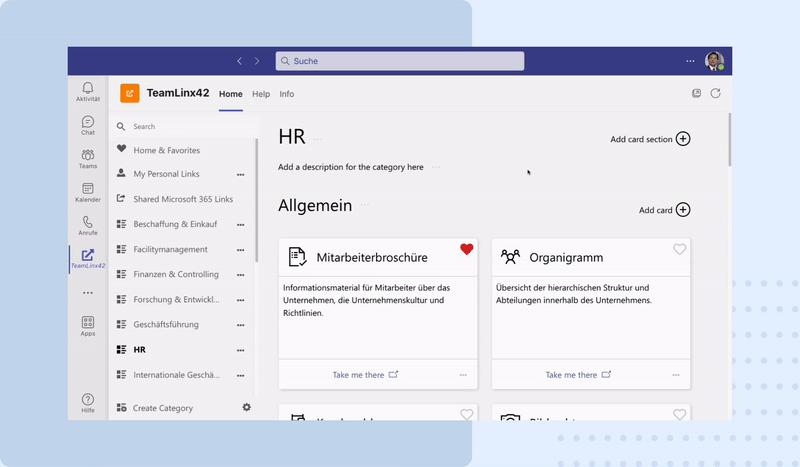 Topic blocks within a category/department/team (depending on what you create a category for).
It is divided between Admin, Category-Owner and User. Every role has its own permissions.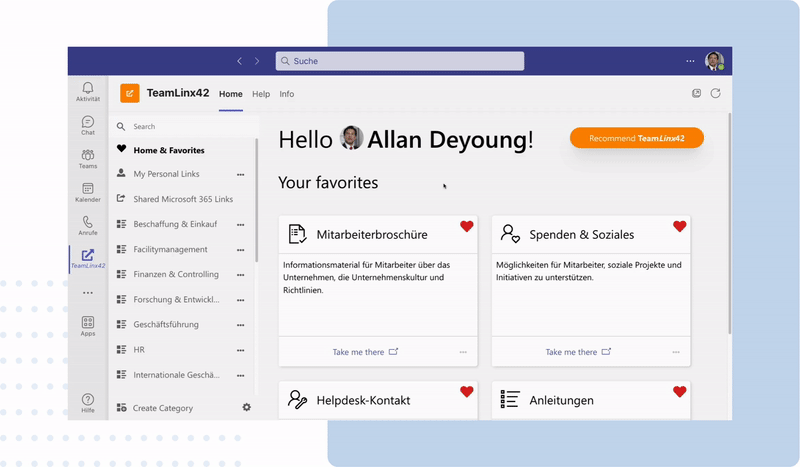 Don't hesitate to reach out to us if you have any questions or need assistance. We're always here to help.